LaunchPads
Pre-loaded with content for all ages! It has an
easy-to-use interface, and is 100% secure,
made to be passed from one set of hands to the next.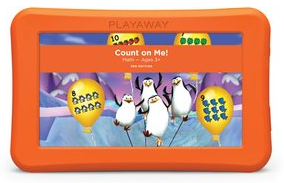 No download time or need for Wi-Fi.
Simply turn it on — anytime, anywhere.
Playaways
Playaways give hours of listening, available
at your library!