Career and Job Information Links
---
Directory of Local Navajo County Employers
---
Native American Employment Resources
Hopi Tribe
Human Resources Dept: 928-734-3212

Send Correspondence to:
Hopi Tribe/Human Resources
Attn: Lisa Pawwinnee, Manager
P.O. Box 123,Kykotsmovi, AZ 86039, 928-734-6611 (Fax)
Navajo Nation
Navajo Nation Job Vacancies
Navajo Area Indian Health Services Jobs
Navajo Tribal Utility Authority Job Openings
Navajo Housing Authority Jobs
Navajo Department of Workforce Development
White Mountain Apache Tribe
Hon-Dah Resort-Casino Employment
White Mountain Apache Regional Behavioral Health Authority
---
Other Helpful Sites
Arizona Job Connection – https://www.azjobconnection.gov/ders/ea/wcmrs/
mySkills myFuture – http://www.myskillsmyfuture.org/
My Next Move – http://www.mynextmove.org/
My Next Move (VETS) – http://www.mynextmove.org/vets/
Shmoop - Occupation Finder - http://www.shmoop.com/careers/
Shmoop - Military Family Resources - http://www.shmoop.com/military-family-resources/
JobApplicationsOnline.com - http://www.jobapplicationsonline.com/
---
Other regional job links outside of Navajo County
ABRiO Family Services (Positions in Arizona)
Apache County, AZ
Arizona Education jobs
City of Flagstaff
Gila County, AZ
GoNPL a Centuri Company
Grand Canyon National Park - full-time and seasonal
Click here for a flyer with more details of the jobs available.
Northern Arizona Council of Governments (NACOG)
Sage Memorial Hospital
---
Apps to Help Build Your resume
re you new to the job market, and trying to make a resume that will impress potential employers? Are you hopping back into the job market, and need help buffing up that resume? Or are you simply updating your resume to make sure it's ready for when you do have to look for a new job? Building or improving a resume can be hard on your own.

TechBoomers has taken a look around and settled on 8 of the best apps around to help build (or improve) your resume. Click here to take a look.
---
Veterans Assistance
Phoenix Business Journal: Tech companies donate $7.7 million to help veterans bridge tech skills gap
Cognizant Technology Solutions Corp.'s nonprofit foundation is providing a $4.5 million cash grant to help up to 2,000 veterans and their family members gain skills needed for in-demand tech careers.

"With nearly 50,000 tech jobs open in Phoenix at any time, the region's employers are clamoring for more workers." Phoenix Business Journal
---
U.S. Census Data
For your small business
Want to start a business or grow your existing business? It's easy and quick to generate a business report about your potential customers and other businesses like yours for your area or a new market using the Census Business Builder. Check out this Data Gem to learn how to download a Business Data Report, and then access the site from this link https://cbb.census.gov/sbe


---
Arizona economy update
The Arizona Commerce Authority reports that data from the Bureau of Economic Activity shows that Arizona was among the top five states for GDP growth in 2017, as job and population gains contributed to a 3.2 percent increase. Click here to see the real personal income for states and metropolan areas in 2018. The W.P. Carey School of Business at ASU forecasts that Arizona will add around 69,000 new jobs this year — up from 63,000 in 2017 — growing to 85,000 projected new jobs in 2019.
---
Google Places for Your Business
Tutorial from Techboomers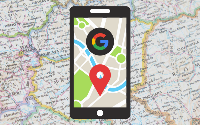 How to Get Your Business on Google Places + 5 Reasons to Do It
It's no secret that Google dominates much of the space online, especially when it comes to navigation, and providing useful information about businesses, including their hours of operation, how to access their website, and how to get in touch with them. If you own a business, making this information easily accessible from a basic Google search is key to bringing new business in.

Google is increasingly creating new tools (and improving their old tools) for helping businesses with outreach and marketing. One of the best ways that do this is with Google Places. This service can help you bring in new business, reach out to people who wouldn't otherwise have known about you, and so much more.
---
Truck driver shortage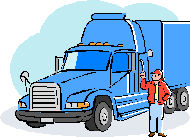 Data from the JobsInMotion.com website suggests that employers need more truck drivers than are available. 56% of current truck drivers are over 44 years old, and as they retire the shortage may get worse.
Access the site to find what jobs are available for drivers, mechanics, cargo and freight agents, logistics managers, and more.
---
Navajo County's Employment Figures -
previous 6 months
Click here for a chart of Navajo County, AZ's employment figures showing the unemployment rates, number of employees in various nonfarm industries, and the number of residential permits over a recent 6-month span.
---
Navajo Translators Needed
wintranslation is looking for individuals who are fluent in Navajo, and are capable of translating documents on different subjects. Do you possess these skills? If so, click here for more information.
---
Got a Business Idea?
These organizations and companies are among many offering help to startup companies:
Arizona Commerce Authority, azcommerce.com.
Small Business Administration, sba.gov.
Stealthmode Partners, Stealthmode.com.
Gangplank, Gangplankhq.com.
Virtual Incubator Network, www.nacce.com.
---
Business Plan Guides
If you're thinking of starting a business, a plan is critical. Click here for the Ultimate Business Plan Guide which will take you step-by-step through the process.
Here is another business plan guide written by Prof. Dennis Masino and Jackie Giuliano, Ph.D, titled 'Starting a Business and Writing a Business Plan' covering the following key areas:
How to Conduct an Industry Analysis
How to do a Competitor Analysis
How to do a Product Feature Comparison
How to Conduct Market Research
Overview of The Key Elements of a Business Plan
+ 70 Additional Resources to Aid Readers in the Process.
---
Small Business Resources
Small Business Development Center National Information Clearinghouse
U.S. Small Business Administration
Business Plan Center with a Library of Real Business Plans
Entrepreneur Magazine's Guides to Starting a Business
---
Job Help for Veterans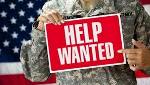 AdvisorNet is a nonprofit organization assisting returning veterans to find their next career. Veterans connect with business leaders to
▶ Ask experts about career development
▶ Get advice on resumes & interviewing
▶ Receive tips about building a small business
Anyone with business or career expertise can also sign up as an advisor to assist veterans.
---
Job Training
"Practice" Online Job Application
(before you try the real thing)
---
Learning Express
Learning Express Library (LearnATest) Free practice tests (GED, SAT, ASVAB, Realtor and many more)--(To log in, use only the first 14 digits of your public library card number). This database also includes the full-text Test Booklets,Study Guides (ASVAB, SAT, GED, Real estate, CBEST, Math, etc.), that you can access online after you log in.
---
Free Classes
to Make You More Marketable
Are you uncertain whether your skills are good enough for the job market? Need to refresh or learn new computer skills? Improve your writing ability? How to use social media? GCF LearnFree.org has over 125 courses that are completely free for you to brush up or learn some of the skills that employers are looking for in the current job market. Some courses are in Spanish also. Check out GCF LearnFree.org to help you become more competitive as you look for employment or seek advancement in your job
---
Online Job Listings & Classified Ads
General
Arizona Republic
Careerbuilder.com
CareerJet.com
College Recruiter
Craigslist.org (Flagstaff)
Craigslist.org (Phoenix)
Flexjobs
HotJobs.com (Yahoo!)
Indeed.com
JobCentral.com
Jobing.com
Juju.com
LinkUp.com
Monster.com
SimplyHired.com
SnagAJob.com (Hourly)
White Mountain Independent
ZipRecruiter
Adults 50+ may find the AARP job site helpful.
Specialized Fields
Acting/entertainment: Castcaller.com
ConstructionJobs.com
ArizonaEducationJobs.com
Dice.com (Technology)
HealthcareJobsite.com
Marketing and Digital Media: TalentZoo
SalesJobs.com
Internships.com
---
State of Arizona Resources
A main feature of Title I of the Workforce Investment Act (WIA) of 1998 is the creation of a One-Stop customer delivery system. Through this system, customers can access a broad range of employment-related and training services at a single point-of-entry.
Virtual OneStop is your online access point to Job Listings and other specialty services at no cost.
AzCIS (Arizona Career Information System) The Arizona Department of Education, Career and Technical Education is pleased to offer AzCIS free online to all Arizona residents. AzCIS is designed to provide educational, career, and occupational information to help students in making better-informed career and school choices.
---
Latest Economic Indicators for Navajo County
Navajo County Economic Data
Provided by the University of Arizona's Economic and Business Research Center
---
Links to International Job Possibilities
Looking for adventure or the chance to live in an exotic location? Or to work in a needy environment to have a positive impact on the world? Here are some links to aid your search:
Links posted by the U.S. Department of State
International Jobs Center
Going Global
Jobs Abroad
---
Career Networking
For more information on how to best use LinkedIn.com, please visit these links:
7 Ways to Get More Out of LinkedIn
The Unofficial LinkedIn User Guide
100+ Smart Ways to Use LinkedIn
---
Part-Time Opportunities
FlexibleExecutives.com
MomCorps.com
TenTilTwo.com
PromoWorks
---
NursingExplorer
Nurses are always in demand. The Department of Labor lists Registered Nursing as a top occupation for job growth through at least the next decade. Find out more.
---
Certified Nursing Assistant Classes
Learning about becoming a Certified Nursing Assistant at CNAclasses.org.
Find classes near you.
---