Fun with Math and Science programs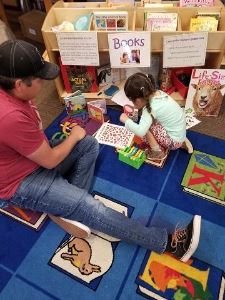 Wow! Kids are having fun at the libraries that are holding Fun with Math and Science hands-on programs. Coming up are programs in Hopi's Polacca Branch, Cibecue and Whiteriver in July. If you missed these grant-funded programs check with your local library when they will be holding another series of 6 programs that focus on some part of math and science.

What a great chance to play with a bunch of science gadgets and learn basic science and math skills. These are for preschoolers. Be sure to bring your parents with you, to attend all 6 sessions, so you can learn together.

Check the Event Calendar for the days and times where Fun with Math and Science programs are still taking place.

The Summer Reading programs will also offer other science-related programs in the libraries
---