3rd Annual Writing Contest
Hosted by Navajo County Library District (NCLD)
"A Short Story Contest"
The theme for this year's NCLD Writing Contest matches our Summer Reading Program. The theme is "Oceans of Possibilities" and for this contest we are asking that each story be an original story about water, rivers, seas, oceans or anything that is connected to these, such as ships, animals, history, or major events, etc. These are only a few suggestions. We are excited to see your version of this theme!
*** Please attach a completed registration/release form to your entry. ***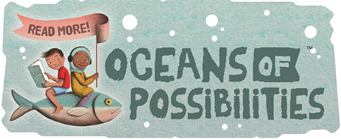 Requirements:
All stories must be original stories of the registered participant
No folders or binders will be accepted.

All entries should be submitted on 8 ½ by 11 sized paper.

Age groups and word counts:

Early Story Tellers as Illustrators

(up to 6 years of age)

Younger Writers

(7 to 9 years)

Pre-teens

(

10-12 years)

Teens

(

13-17 years)

Adults

(

18+)

Entries must be submitted by June 24, 2022.

Prizes will be awarded to one winner and a runner up for each age group.

Winners will be notified by July 11, 2022.
Every entry must include the completed registration/release form. Stories submitted without a signed release will not be considered.
If you have any questions or would like help with writing resources, feel free to contact Jennifer Volker via email at Jennifer.Volkert@navajocountyaz.gov, or by phone 928-524-4744 (Office) | 928-386-0106 (Cell).
---